Douglas S. Brossman
Chief Executive Officer of Burnham Holdings, Inc.
Mr. Brossman joined Burnham Holdings in 2008 as Vice President and General Counsel. He has held the position of CEO and Director since 2012. Effective April 27, 2020, Mr. Brossman will take on the additional role of Vice Chairman of the Company. He brings a diverse background in the building products and appliance industry, including marketing, corporate finance, M&A and legal experience. Mr. Brossman came to Burnham Holdings from Armstrong World Industries, Inc., a global leader in the design and manufacture of floors and ceilings, where he held various legal, finance and marketing roles. He also serves on the Board of Directors and the Governance and Compensation Committee for High Industries, Inc. and High Real Estate Group, LLC.
Mr. Brossman lives in Lancaster, PA, is active in the community, and has served on the Boards of Compass Mark, The James Street Improvement District, and the Lancaster Chamber of Commercial and Industry.
Mr. Brossman holds a BS degree in Civil Engineering from The Pennsylvania State University; a JD degree from the Dickinson School of Law; and an MBA from the Wharton School of The University of Pennsylvania.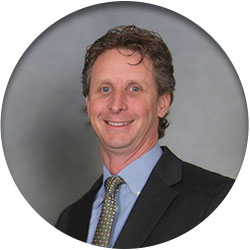 Christopher R. Drew
President and Chief Operating Officer for Burnham Holdings, Inc.
Mr. Drew was appointed as President and COO of Burnham Holdings in 2019 having been previously elected as a Director of the Company in September 2014. He has been affiliated with the Burnham Holdings organization since 1989. He has held senior leadership positions with multiple company subsidiaries encompassing both commercial and residential markets during his time with the company. Mr. Drew is responsible for overseeing the daily activities of all Burnham Holdings' subsidiary companies, while driving the execution and improvement of Burnham Holdings and its subsidiaries' business development and strategic plans.
Mr. Drew is extremely active within the HVAC industry on regulatory and government affairs issues. He is a Past Chairman of the Air-Conditioning, Heating and Refrigeration Institute (AHRI), one of the largest trade associations in the United States, and the primary trade association serving the HVAC industry globally. Additionally, he is on the board of the Economic Development Company(EDC) of Lancaster, PA, and sits on the Lancaster Chamber of Commerce and Industry Advocacy Committee.
Mr. Drew lives in Lititz, PA. He holds a BA degree from Dartmouth College and a MBA degree from New York University.
Dale R. Bowman
Vice President, Chief Financial Officer and Assistant Secretary of Burnham Holdings, Inc.
Mr. Bowman was appointed Vice President and Chief Financial Officer of Burnham Holdings in August 2014. Mr. Bowman has worked with Burnham Holdings subsidiaries since 1995, starting as an Operations Analyst at Casting Solutions, LLC before being promoted to Plant Manager in 1999. In 2002 he was promoted to President of Bryan Steam, LLC and then in 2006, to President of Thermo Products, LLC. He has over 30 years of financial and senior management experience in the manufacturing sector.
Mr. Bowman lives in Lancaster, PA.
Mr. Bowman is a Certified Public Accountant and a Certified Management Accountant. He has a BS degree in Business Administration from West Liberty University and an MBA degree from West Virginia University.
Bradley C. Ehlert
Controller and Director of Information Technology for Burnham Holdings, Inc.
Mr. Ehlert joined Burnham Holdings in 1992 as Internal Audit Manager. He was promoted to Director of Information Technology in 1999, and to Controller in 2007. Mr. Ehlert came to Burnham Holdings from KPMG LLP, a global leader in audit, tax and advisory services, where he was an audit manager.
Mr. Ehlert lives in Reading, PA.
Mr. Ehlert is a Certified Public Accountant and holds a BS in Commerce from The McIntire School of Commerce at the University of Virginia.